Is there a cure for cancer? A professor from the University of Oklahoma discovered that a plant from the Middle East killed all kinds of cancer in humans, mammals, and even in Petri dishes. All from the plants essential oils. This also included the dreaded breast cancer, which is what we are racing for this month! So why isn't this information blasted all over the news?
(I do Not support the Pink Ribbon Campaign, but that doesn't mean I'm somehow "for" cancer or "anti research." I have lost many family members to cancer. Please make sure you read the whole article before jumping to conclusions. Because this is such an emotional issue all I ask is that you put emotions aside and try and see things from a different perspective.)
Prison Break For The Cure
So what is this oil that can essential cure every cancer in America? I can't tell you! I would go to jail. Why? It's illegal for anyone to say that a particular substance can cure anything. There are plenty of natural cures available but you'll be in big trouble if you dare reveal it. So while we are fighting, clawing, jumping, and racing for the cure, we would be breaking the law to cross the finish line. That is if the line ended with a natural food, substance, health food store or even a research laboratory.
Drugs And Surgery Is The Only Way?
In recent years, there has actually been a few natural cures that has broke the surface. Unfortunately, the end results are always the same. Before anyone can take advantage of the findings, a strong and ruthless attempt to silence, discredit, and smear the names and organizations who provided the information unfolds. False information and the ability to "quackify" (yes, I just made that up) the people promoting it is all in their bag of tricks.
Where America Can Boast!
The U.S. has the best emergency medicine in the entire world. Hands down, no competition. Keeping someone alive and fixing the problems that people would have otherwise died from anywhere else, is incredible. The medical field has created some of the most advanced machines and software in regards to diagnostic technology. It doesn't end there. This technology has further stretched it's hand in very critical areas. Our sanitation systems are top notch and our water supply is kept free from disease infestation. Other parts of the world don't have this luxury.
Our Approach To Disease Prevention: Grade F
But when it comes to diseases like cancer, diabetes, mental health, obesity, heart disease, and lot's of non life threatening conditions, we have dropped the ball. While other countries are struggling with their health in regards to a filthy water supply and inadequate sanitation, the listed diseases are profoundly absent. America's approach to health is only one of hundreds of health philosophies around the world, yet we rank very poorly when it comes to overall health and disease prevention. I think we could learn something.
Searching For Water In The Desert: Is There A Cure For Cancer That Researchers Are Missing
The medical industry is searching "cures" for diseases they don't even know is causing it? If they can't even agree nor define what is actually causing cancer, what good is the research or the approach to cure it. Without having this crucial knowledge, the efforts in finding a solution in surgery, drugs, and radiation treatments make little to no sense. I believe the medical field is moving in a direction of uncertainty and not towards a cure.
You Can't Patent A Green Apple
This also brings up the area of patentable control. Why would drug companies look for something natural that they can't patent. If they can't control a certain area of health through the use of of licensed professionals and patents then there will be no funding for any "research." That is why it is not uncommon for researchers to have their funding cut off if they have groundbreaking findings for cures from natural substances and not chemicals that drug companies can patent and sell. It only makes sense for drug companies to fund conventional medicine only when it benefits them.
(Every single person needs this in their own personal library. Including medical schools)
The Fungus Link
Now what about the 40+ years of research and experience by Doug Kaufmann and Dr. Holland that other health professionals are slowly discovering and backing up their work in regards to the the link between cancer and fungus/mycotoxins. There is endless amounts of research that agrees and supports their observations but very little voices to announce it to the public. Do you think medical establishments will allow this information to be mainstream. Of course not! Do you have any idea how much money drug companies would lose if people learned that they are able to cure their diseases through diet and natural substances alone? You better believe they will be working overtime to silence the voices and put a halt to these efforts.
Business Is Gooood!
Does it come to any real surprise that I do NOT support the Pink Ribbon campaigns or any other medical foundation? Don't get me wrong, I highly admire the spirits, attitude, and generosity towards these campaigns. I just know that the efforts are going in the opposite direction. Just take a moment and think about it. Go to the websites, events, and other social gatherings rallied around "finding a cure." It has turned into an enormously profitable business. Are you really sure your money and time is actually going towards research for a cure, or is it just paying yet another Ferrari bill. Did you also know that "Susan G. Komen for the Cure" supports planned parenthood? So once again, are you sure your time and money is going where it should?
Note:  It may sound crude and insensitive but seriously stop and evaluate things for a moment. The cancer business is highly profitable. Why is that millions and millions of dollars are poured into these organizations but have nothing to show for?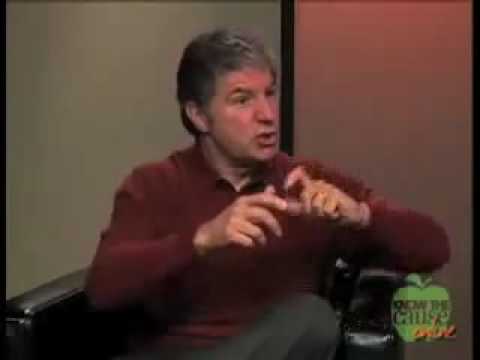 I strongly believe that natural, inexpensive, and highly accessible cures for cancer and all other diseases have been discovered. They have existed for a long time. The question of " is there a cure for cancer " won't become clear until you understand "the link."