The late Milton White, MD, fulfilled his life's work of tedious research stated that "cancer is a chronic, intracellular, infections, biologically-induced (fungal) spore transformation disease." It is very interesting to know that fungal spores were found in ever single cancer tissue under his study. You would think that these incredible findings would be plastered all over the media throughout the nation. Unfortunately, his lifetime work had been swept under the rug and dismissed.  The conclusion of fungus as cancer was merely left for entertainment in the minds of the curious. However, if we take his statement seriously and rightly compare the properties of a cancer cell and a fungus cell….we might be on to something. So, what is cancer? I think it will shock you!
"The Center for Disease Control doesn't require fungal treatments to be reported. This is why you won't hear about it in the media"
 Unique Characteristics Of Cancer And Fungus:
1) Both cancer cells and certain fungi can metabolize nutrients in the absence of oxygen (anaerobically)
2) Both cancer cells and fungi must have sugar in order to survive.
3) Both produce lactic acid.
4) Both respond to antifungal medicines. At least some cancers have "amazingly" gone into remission or have reduced in size when an antifungal medicine was used to treat a co-existing fungal infection.
5) Both will die in the absence of sugar.  Of course we would die too if we starved ourselves, but remember that both fungi and cancer cells are particularly fond of carbohydrates- sugar!
Note: Fungal DNA can incorporate with it's host (human) DNA, forming a hybrid cell. (The Germ That Causes Cancer: Doug Kaufmann, David Holland M.D., Kyle Clark, Jami Clark R.N)
Are We Confusing Cancer With Fungus?
It is quite shocking to see the similarities and it sure does beg the question: "Could we be confusing human cells that are actually infected with fungi, for cancer?" Could it be that simple? If we never consider the possibility of fungi as the problem then we may be inadvertantly overlooking fungi as the cause of a sore, growth, or hot spot on a scan. Therefore a patient could dangerously be led down the path of treatment with radiation and/or chemotherapy when all they needed was an antifungal treatment. What makes matters worse is that common cancer therapies suppress the immune system and can accelerate previous fungal infections. This also allows additional chances for fungal infections to wreak havoc in the body.
Slam On The Brakes!
It is well known that leukemia and fungal infections actively co-exist. Would you really need to go any further with "race for the cure" if we could just investigate in treating leukemia with antifungals and not just for "secondary" fungal infections developed during chemotherapy. They may not have even been secondary. Chemotherapy could have just brought the primary fungal infection to the surface. Is there a cure for cancer right under our nose?
Magnifying Fungi With Cancer Treatments
Both chemotherapy and radiation jeopardizes your immune system. They both can increase and enhance fungal/yeast infections while actually causing cancer. On the flipside chemotherapy and radiation can cure cancer. However, the medical community establishes it as a "cure" if a patient survives after five years from the start of treatment. Unfortunately, if you last through the five years you can develop another type of cancer (mostly in the form of leukemia and lymphoma) 10+ years later. Remember, chemotherapy is a powerful and toxic drug that kills both cancer cells and healthy cells. They just "hope" that it kills more cancer cells than the good…and "hope" the cancer dies before the patient does. The medical field at its finest.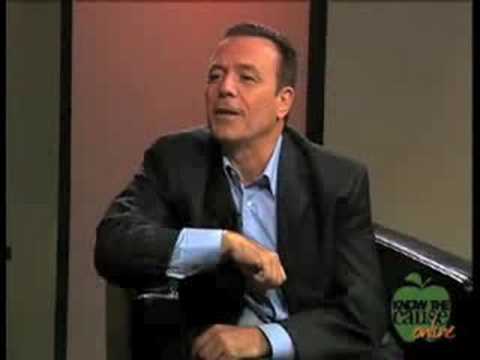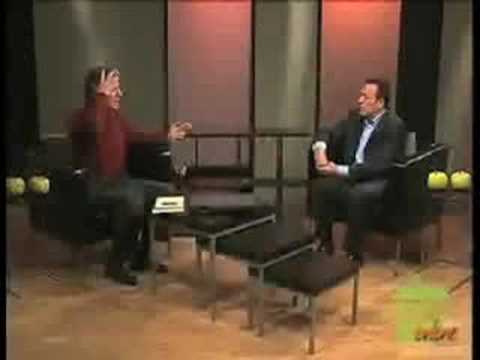 Billions Of Dollars Later Yet More People Have Cancer Than Ever Before
I have found myself to be more aware of the seriousness of this thing they call cancer…but more in regards to stopping it and not just treating it. No matter what the media tells you, cancer research is nowhere close to finding a "cure" and have made no progression since the 1960's. So why has billions of dollars been raised for research year after year but have nothing to show for? Follow the money trail. There just isn't any money for pharmaceutical companies with a cure.
This Disease Is Personal
Like most people I have had many family members either die or are currently affected by cancer. I have silently questioned the medical field for many years wondering, "how in the world is cancer still an issue with no cure." It wasn't until I thought outside the box and wondered if cancer was something else (fungus??). Pharmaceutical companies are too caught up in trying to patent drugs, not in finding a cure. Remember, research money is funded by pharmaceutical companies. It has become very clear that we have been lied to by powerful organizations. Fear is their biggest asset. As long as they can continue to drive fear into people they can make us believe that they have the answers and resources to calm the emotions.
Who Are The Real Snake Oil Salesman?
The pharmaceutical industry wants you to buy drugs from them. They do this by convincing doctors to prescribe them. Since cancer is a disease that has emotional attachments and makes people desperate, it isn't that difficult to make sales. Just seems odd that their "medicine" is more like medieval torture and less like science. Yet society finds it normal as long as the "healers" are finely dressed with white lab coats. Don't get me wrong, both doctors and pharma reps are fine, intelligent, and caring people. They are just doing their job with the information that they are given.
No Such Thing As Cancer?
So what is cancer? Cancer is a fungus. Plain and simple.  There are hundreds of different species of fungi so it is no wonder why we have so many different types of cancer and diseases. The food that feeds fungus/cancer is sugar and carbohydrates. This is why it is so important to follow an antifungal diet if you currently have a disease or sickness. When you actually take the time and study the fungus link to disease, it will shock you. If you have a disease, think fungus first. You are actually in charge of your own health.
What Would I Do If I Had Cancer
Please understand that I am in no way implying that you shouldn't see or listen to your doctor. What  I am saying is that you have more control over your health than anyone or any drug can do for you. What would I do if I had cancer? I would seriously make a lifestyle change. Things like:
1) Stop smoking immediately (tobacco leaves in cigarettes are fungally contaminated)
2) Quit drinking alcohol. This also includes red wine for "heart health." I'm not even going to get into that! (alcohol is a fungal byproduct: mycotoxin)
3) Change my diet and avoid sugar at all possible.  It is also very important to utilize natural antifungal supplements in your quest to regain your health.
4) Seriously consider getting these two books into your personal library. If you can't buy them you may be able to find it at the library. It will change your life forever!
A) The Germ That Causes Cancer (Summary/shortened version: Easy Reading Handbook
Note: Since the vast majority of cancer sufferers will never hear the good news it is up to you and me to spread the word. "Like" this post, tweet it, google +, you name it! Spread the love.